Best Time to Visit Nagzira National Park
When you wish you to experience the truest meanings of heavenly beauty and charm, knock the doors of India's most trusted tour operator GTI Travels Pvt Ltd. Our website www.nagzirawildlifesanctuary.com in has a team of experts and one of the leading tour operator based in India, offering you multifarious tour packages including every corner of India. We have amassed the best tour packages so that you can explore every nook and cranny of Indian beauty without worrying about budget, convenience or anything else.Nagzira National Park is a perfect winter and spring chill out spot. This park will turn you on with its flattering climate provisions. The blend of unbeatable chilly mornings and sunny days is head turner and gives the mix feeling of joy and abundance. So arriving here during October to June is just something you will adore most. The maximum things can be discovered during this peak time. If you are the one who loves to spot bird chirping and wild animals views doing certain activities then wait no more in the peak time you can better fulfill all your dreams here in Nagzira National Park.
From 1st October to 15th June, park remains opened. During monsoon, from 16th June to 30th September, park will be closed. Genuinely exploring Nagzira is from November to April is best time. Special mention is that park remains closed every Thursday. It remains closed when all of a sudden weather condition is not favorable.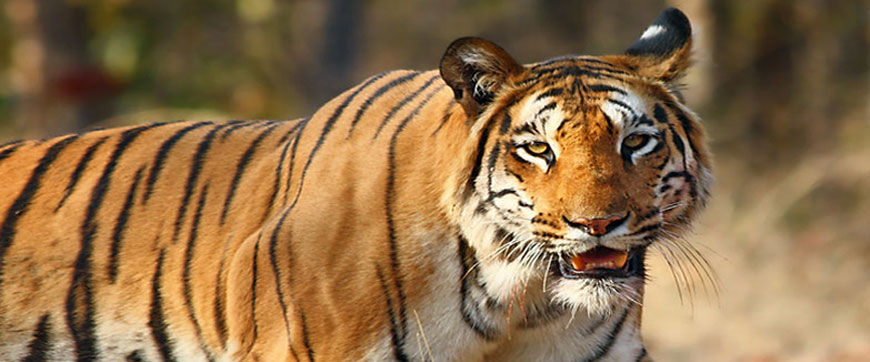 We acknowledge of being the most modern and affordable travel solutions where you can gain high quality, up-to-the-minute services. The aim of our travel services can be put into a simple fundamental that is simple, quicker and value for money. We have amassed the best technological advancements and travel expertise to carve out the best and the easiest to travel. Last but not least, we have aimed to serve our global clients and other enthusiasts to an easy access to the India's panoramic nature and its other natural beauties.
Summer Temperature - 45°C (max)
Winter Temperature - 6.5°C