Best Time to Visit Nagzira National Park
The best time to visit Nagzira National Park in India depends on your preferences and the kind of experience you are looking for. Here are the different seasons and their characteristics to help you make an informed decision:
Winter (October to February): This is the most popular time to visit Nagzira National Park. The weather is pleasant with temperatures ranging from 10°C to 25°C (50°F to 77°F). It is an excellent time for wildlife sightings as animals come out to bask in the sun, and the vegetation is not too dense. However, do carry warm clothing as the nights can get chilly.From 1st October to 15th June, park remains opened. During monsoon, from 16th June to 30th September, park will be closed. Genuinely exploring Nagzira is from November to April is best time. Special mention is that park remains closed every Thursday. It remains closed when all of a sudden weather condition is not favorable.
Summer (March to June): Summers in Nagzira National Park are hot and dry, with temperatures ranging from 25°C to 45°C (77°F to 113°F). The park remains open during this time, but the scorching heat makes wildlife sightings more challenging. However, if you are a bird enthusiast, this is a good time as you can spot a wide variety of migratory birds.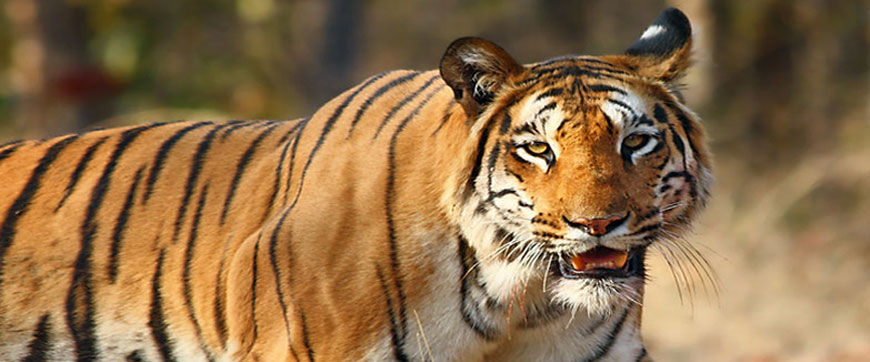 Monsoon (July to September): Nagzira National Park experiences moderate to heavy rainfall during the monsoon season. While the park remains open, the dense vegetation and muddy trails can make wildlife sightings difficult. Additionally, some areas may be prone to flooding. If you enjoy the lush greenery and a quieter atmosphere, you can visit during the monsoon, but be prepared for weather-related challenges.

Considering the overall wildlife sightings and comfortable weather conditions, the winter season (October to February) is generally considered the best time to visit Nagzira National Park. However, it is advisable to check the current weather conditions and consult with local authorities before planning your trip.