Travel Tips for Nagzira National Park
Are you an adventure-seeker like us who feel affection for exploring National Parks? If mountains, wild animals, birds, seashores, grasslands, wetlands, coral reefs and glaciers are your cup of tea then seize our recommendation for the better indulgence while visiting your favorite national park where highlights will be road trip itineraries, off-beat sites, places to stay & explore etc.
Here I will talk about Nagzira National Park and its best preparations and guidelines for you so that you will have complete enjoyment without any untoward situations. Be ready with your backpack to speculate winning holiday for you and for your loved ones.
1. Prefer specific time that suits best to you and park accessibility and availability is easy.
2. Always prefer staying at Nagzira National Park lodge or nearby lodges for ample of added benefits such as random sightings of your favorite wild animals and for having the blissful moments of waking up around unique birds and other unique species.
3. Build strategy that matches your purposes before heading to the park. Ask yourself first, you are going for camping or for wildlife gazing or for chilling out with your friends and family for stopgap moment for yourself or sum of everything. Better make a list of to do and not to do for better time management.
4. Do not crave for only popular attractions of Nagzira Park, also head to some off-beat destinations that may turn out to be surprisingly beautiful for you.
5. Too much of reliability on your guide will be tedious for you so download all essential apps like maps, GPS, compass, weather channel and more. If network permits use them as per your need or take some printed maps and guidebooks for using them when you are out of network.
6. Nagzira National Park is outdoor adventure destination so be prepared for the sufficient gear activities you want to indulge in. Packing too much and too less will be uncomfortable for you. So check some points:
Bring binoculars for bird-watching.
Load some hiking shoes or boots for hiking and other adventures activities.
Carry backpack and waterproof bag for electronics items.
Have adequate winter outfits and few summer dresses
Have some extra batteries and an extra USB charger.
Have some packed foods for your long day adventure as well.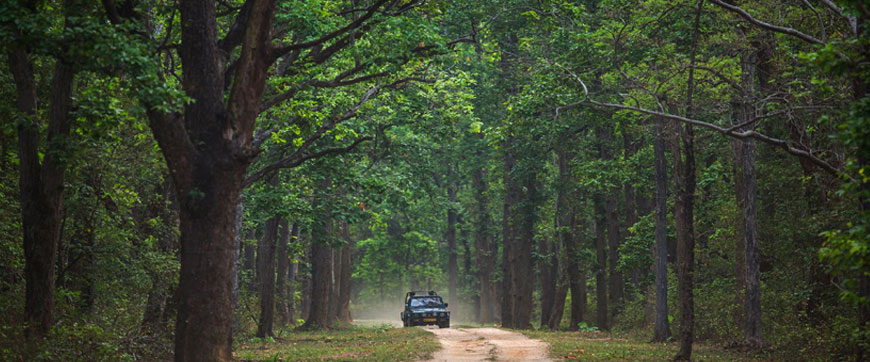 7. National parks are spaces of extremes in both beauty and weather. Sometimes you may discover excessive heat and brutal cold. Be prepared accordingly.
8. Know your commuting options and plan accordingly as per the availability and your requirements. Personal vehicles are restricted in some areas of the park so check on them.
9. Check some park ranges that is interior information, you will receive randomly from the guide such as hiking trails, roads and regions of the park are blocked and what will be other offerings during your stay.
10. Needless to add Nagzira National Park is overwhelmingly beautiful but it does not mean you should take for granted such as taking unnecessary risk while doing any adventurous activities. Over fun can be hazardous so beware of taking selfie at danger zone and at uncomfortable areas. Be respectful to all animals and give space to them.
Take some other measures also as per your choice and requirements and have happiest and safe journey.